The process of spiritual development… Walk in the path created just for you and trust God's timing..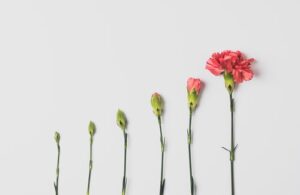 Recently, I had to buy a new belt for my son because he had outgrown his old one. Unfortunately I bought a size too big so again, I had to go buy another one. The third one was just the right size. Now all three belts have the same job, to hold up his pants. However, not all three were useful to him. He outgrew one, was not yet big enough for the second one, but the third one was just right for him.
This reminded me of how there are also different levels or stages in our spiritual life. We all have a calling in our lives and a path created just for us. However, we have to make sure not to get ahead of ourselves or ahead of God. For some of us, God is telling us it is time to level up, or go deeper. We should be diligent and not ignore the calling or let fear take its place instead. We ought to be careful to not become complacent or dormant and never grow or mature in our walk lest we become useless to His kingdom (Jeremiah 13: 1-10).
The bible is full of examples where people were given a certain thing (talents, seeds, etc.). Some did much with little and others did nothing with the most. No progress, no growth.
Other times, it is not that we weren't called to do that thing, but maybe it is not our time yet. Maybe there is still some maturing to do.
In 1 Corinthians 13:11 Paul said -"When I was a child, I spoke as a child, I understood as a child, I thought as a child: but when I became a man, I put away childish things.." Here, the words 'but when' lets us know that this happened at the proper time, perhaps gradually.
The desire for spiritual maturity is a good and godly desire. However, the problem arises when our expectations are not surrendered to God. When things are not going according to our plans or when we don't respond or spiritually mature as quickly as we think we should, impatience begins to grow and frustration begins to set in. Before we know it, we begin taking matters into our own hands.
For example, We may feel the pressure to measure ourselves up against someone who may be at a stage much further advanced in their spiritual walk than we may be or we might see others doing or confessing things with a faith that we may not yet understand. This could make us feel inadequate or 'not good enough', But let's not forget that they were not just born that way, they had to mature into it and this takes time.
I have found that it takes humility to be patient enough to trust God's perfect timing and orchestration of all things in our lives and this includes our spiritual growth. Luke 8:15 (The parable of the seeds) tells us that with a good and honest heart, having heard the word, keep it, and bring forth fruit with patience. Patience is a fruit of the Spirit (Gal 5:22). The fruit of patience is evidenced in a life that surrenders itself to the timing of God.
My prayer is that wherever we find ourselves serving God, we walk humbly and with integrity in our calling. I pray that we sincerely ask Him to direct us towards the next stage or chapter of our lives, if that is His plan. While we continue to believe that God is at work, we must keep feeding on the Word of God to mature and grow stronger spiritually.
I want to encourage someone today by saying that becoming a mature Christian requires among many other things, patience, honesty and humility. May we find confidence in God's words and promises that He who began a good work in you will carry it on to completion (Philippians 1:6) and may every step we take in our spiritual journey, lead us closer towards our destination with Jesus.
The bible says in Ecclesiastes 3:1-8 There is a time for everything, and a season for every activity under heaven. and Verse 11 He has made everything beautiful in its time.