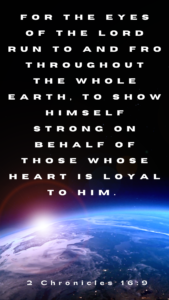 Recently I heard a pastor say "Your harvest is a result of your sowing. If you don't like your harvest, change your sowing". And that stood out to me because a lot of times we are so quick to complain about our circumstances but we don't really acknowledge the role we play in it.
For example, are we still doing the things we used to do when we first started? Maybe we started out strong, full of zeal and on fire for God yet somehow along the way, we began to lose that fire or the flame began to wither.
I see it time and time again. Everyone is fired up and caught up in their emotions, however it's not long before it dies down.
The devil uses time to wear us out. As time passes, we get tired and begin to complain, grumble and murmur. We no longer do things with zeal or from the heart, but instead, we do them out of obligation and are more worried about being loyal to man, than being loyal to God.
Not that there's anything wrong with fulfilling our obligations, (as we should be responsible) but when it comes to God, He is not going to show Himself strong to everyone, but only to those whose hearts are truly committed to Him.
The bible says "For the eyes of the Lord run to and fro throughout the whole earth, to show Himself strong on behalf of those whose heart is loyal to Him" – 2 Chronicles 16:9.
Also, Revelation 2:2-5 says:
"I know your works, your labor, your patience, and that you cannot bear those who are evil. And you have tested those who say they are apostles and are not, and have found them liars; and you have persevered and have patience, and have labored for My name's sake and have not become weary. Nevertheless I have this against you, that you have left your first love. Remember therefore from where you have fallen; repent and do the first works, or else I will come to you quickly and remove your lampstand from its place—unless you repent".
Let's not let time get the best of us. Like a breaker when it goes out, let's reset ourselves and start over. My prayer for us all is that we repent, reset and do the first works. May we go back to serve Him and love Him the way we used to in the beginning.
May this be our prayer everyday so that with God's help, our hearts and our minds may truly be committed to Him and only Him.
Let us not become weary in doing good, for at the proper time we will reap a harvest if we do not give up.