Deuteronomy 11:26-28
See, I am setting before you today a blessing and a curse- the blessing if you obey the commands of the Lord your God that I am giving you today; the curse if you disobey the commands of the Lord your God and turn from the way that I command you today by following other gods, which you have not known.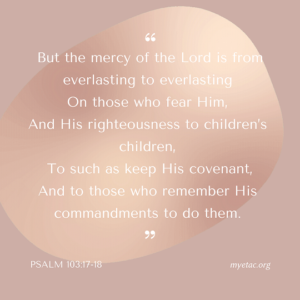 As I was getting ready for my weekly women's group I read Deuteronomy 28. It talks about blessings on obedience and the consequences of disobedience. One of the questions asked in the study is, "have we positioned ourselves to be blessed"?
Positioning ourselves to be blessed requires not only listening but actually doing what God tells us to do.
(I want to make clear that I am referring to blessings [or benefits – Psalm 103:2] not God's love which IS unconditional nor salvation [which although a gift to us from God, still carries its own condition of believing in Jesus and accepting Him as Lord and Savior]. – Acts 16:31, Romans 10:9-10).
Many of God's blessings are unconditional (grace, mercy, love), etc. However, oftentimes we read the bible and see only what we want to see. We tend to quote the blessings or promises God made, skipping over the conditions which are clearly written right before the blessing.
Deuteronomy 28 gives a perfect example of God's conditional blessings. We find that God starts with an 'If' (requires our obedience) followed by a "then", (the blessing/promise). Psalms 18:20 says The Lord rewarded me according to my righteousness; according to the cleanness of my hands He has recompensed me.
From Genesis through Revelation we continue to see scripture that reminds us that God remains unchanged and true to His Word (Hebrews 13:8). 2 Corinthians 1:20 tells us that all of God's promises in HIM are 'Yes' and 'Amen'. Let's not skip over ''in Him", because it is only through Him that we are able to do anything at all.
Obedience to His word and not merely reading it to know it, and putting God first is what positions us to be blessed. Here are a few more scriptures to consider: Deuteronomy 28:1-2, Psalm 37:4, Proverbs 3:5-6, Isaiah 26:3, Psalm 27:14, Psalm 103:17-18.
In these verses we can clearly see that there are conditions that need to be met and the benefits follow thereafter. We aren't just automatically blessed regardless of how we live our lives.
God has promised to give us the desires of our heart, so long as we delight ourselves in Him. God has promised to guide and direct us, but that guidance requires us acknowledging Him in all our ways. He will keep us in perfect peace, if our mind stays on Him, if we wait and endure, then God strengthens, If we obey, then God blesses us, etc.
On the other hand, disobedience and continued resistance to God's Word conditions a curse or setback, delay, etc. (Ephesians 5:5-7, Colossians 3:5-7). We are mistaken if we think God is obligated to bless us when we've consciously ignored His Word – Deuteronomy 11:26-28.
God has already seen the outcome of our choices and He can orchestrate a much better future than we ever could (Jeremiah 29:11).
I want to challenge someone today to ask yourself, how badly do you want God's blessings over your life and are you willing to meet His conditions?
It is a question of how committed we are to being a doer of The Word because when God's Will begins to take priority in our hearts, we position ourselves to be blessed.
May we align our yes with His Yes so that everything else begins to fall into its rightful place. Let's choose to remain in Him for in Him we can do all things, and apart from Him we can do nothing.
Be encouraged!
Now we know that God does not hear sinners; but if anyone is a worshiper of God and does His will, He hears him

.